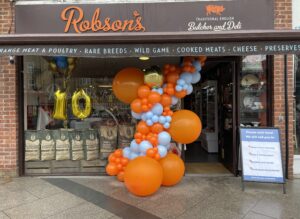 We opened our shop on Hampton Hampton High Street 10 years ago and haven't looked back.
It's been rewarding and sometimes difficult (see 2020!) but we love what we do and it's worth the effort.
Our customers have kept us going through recessions and pandemics and we are grateful for the love and support we have from our wonderful local community.
Here's to the next 10!

Share on Facebook