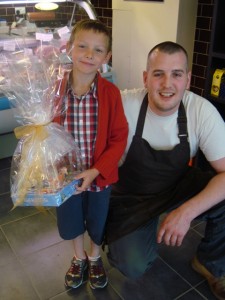 Thanks to all of you intrepid treasure hunters who braved the rain and entered our Summer Festival Piggy Treasure Hunt.
Well done Nathan! (age7) His was the first correct entry drawn out of our hat. When his family get back from their summer holiday they can look forward to the Family Barbecue Hamper that he won and we hope his kite prize is keeping him busy. Happy flying, Nathan.
We will be running another hunt later in the year and at Christmas, so keep a look out for those sneaky pigs!

Share on Facebook